Flash Trials
TRY INNOTEX ENERGY
TURNOUT GEAR IN A FLASH
Your
Custom Spec
, Your
Custom Sizing
, Shipped by the end of
Next Week
Expedited Delivery
Your trial gear will be ordered through the INNOTEX 911 Program. If your order is approved, your gear should be shipped out and ready to rock by the next Friday.
No Extra Spend
We'll cover the fee for the 911 Program on the trial gear, so you can test it out as soon as possible.
Implement Innovation
In order to qualify for a Flash Trial, the trial gear ordered must be equipped with Airflow, Gray Interfaces, and the Endurance Knee.
Planning to Purchase
Departments must be planning to switch to INNOTEX from another brand and your department must be planning on making a full regular gear order this year.
Help Us Spread the Word
Participating departments are expected to utilize their new gear in a live burn environment while being accompanied by a Richardson Apparatus Representative to generate media for use in marketing materials and social media.
25 Man Department

Up to 2 Sets of Trial Gear
50 Man Department
Up to 4 Sets of Trial Gear
75+ Man Department
Up to 6 Sets of Trial Gear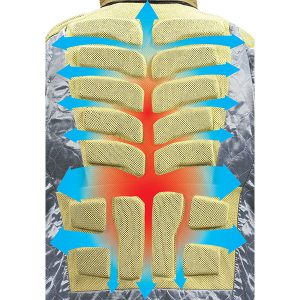 With a three-dimensional padding system embedded within the turnout coat, AIRFLOW™ uses air channels to effectively manage perspiration while eliminating the sealed-envelope effect produced by wearing a self-contained breathing apparatus (SCBA).



INNOTEX® GRAY™ is a series of protective hoods and interfaces that address the growing industry concern of increased cancer cases in firefighters. By using a particulate blocking layer, we can effectively mitigate the risks of carcinogenic particulate contamination while maintaining air permeability.





Designed to follow your knees not your pants, our new integrated knee guard system has been created to offer optimal protection and comfort.

To get started with our Flash Trial program, the first step is to apply. Once you've submitted your application and received your approval, you can schedule a sizing appointment to ensure the right fit for your team. After sizing, we'll order your trial gear to test out via the INNOTEX 911 Program, with the number of trial sets based on the size of your department. Within the 2 months following delivery, we'll come out to a live burn training that you schedule. During that training, we'll capture content to develop into marketing materials. We'll happily provide any content generated from your department upon request for your own social media channels, or personal use. Once you've evaluated the trial gear and are satisfied with its performance, we'll be happy to help you place a full order. It's that simple!