AIRPOWER
XR1
Maximum safety for First Responders. Your Airpower XR1 Pro does triple duty keeping you safe while out on the front lines.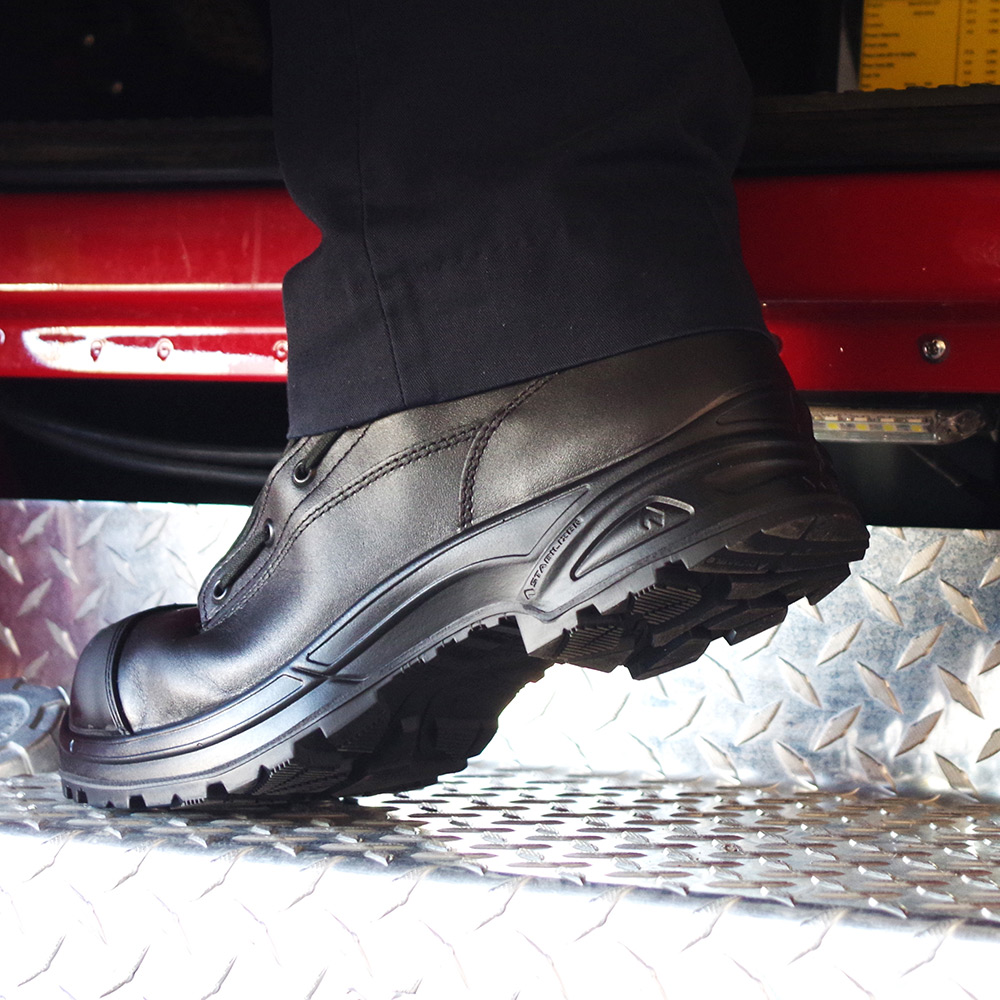 Maximum protection tri-certified for EMS, Technical Rescue and Wildland firefighting

Your health is priority. The Airpower XR1 Pro offers all-round protection for your feet, because it is puncture resistant, protects your toes, and protects you from the dangerous fluids you come in contact with on the job. It is a tri-certified EMS, technical rescue and wildland firefighting boot ready for service.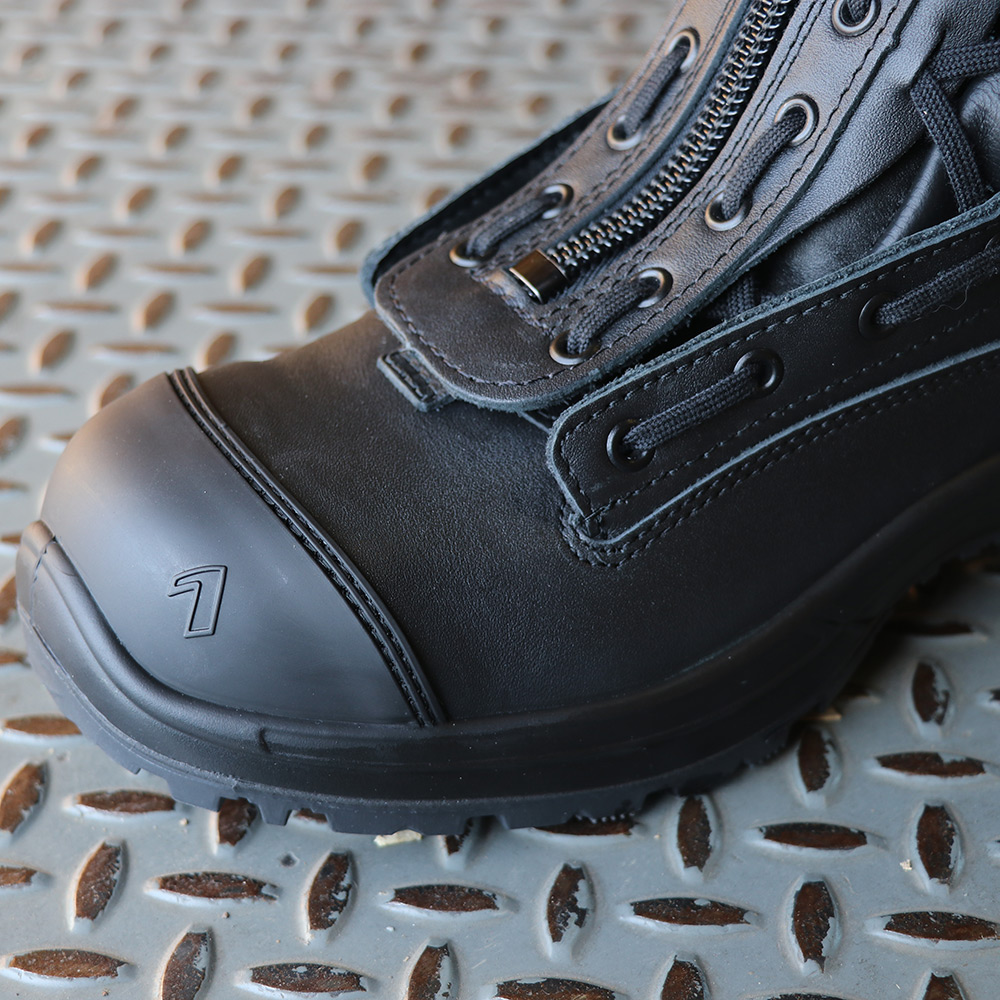 Protect your toes with HAIX's composite toe cap

The integrity of your feet, and especially your toes, is important. The Airpower XR1 Pro is equipped with composite toe caps that are lighter weight yet still keep your toes protected to the highest safety requirements. It helps reduce foot and leg fatigue from long hours on the job.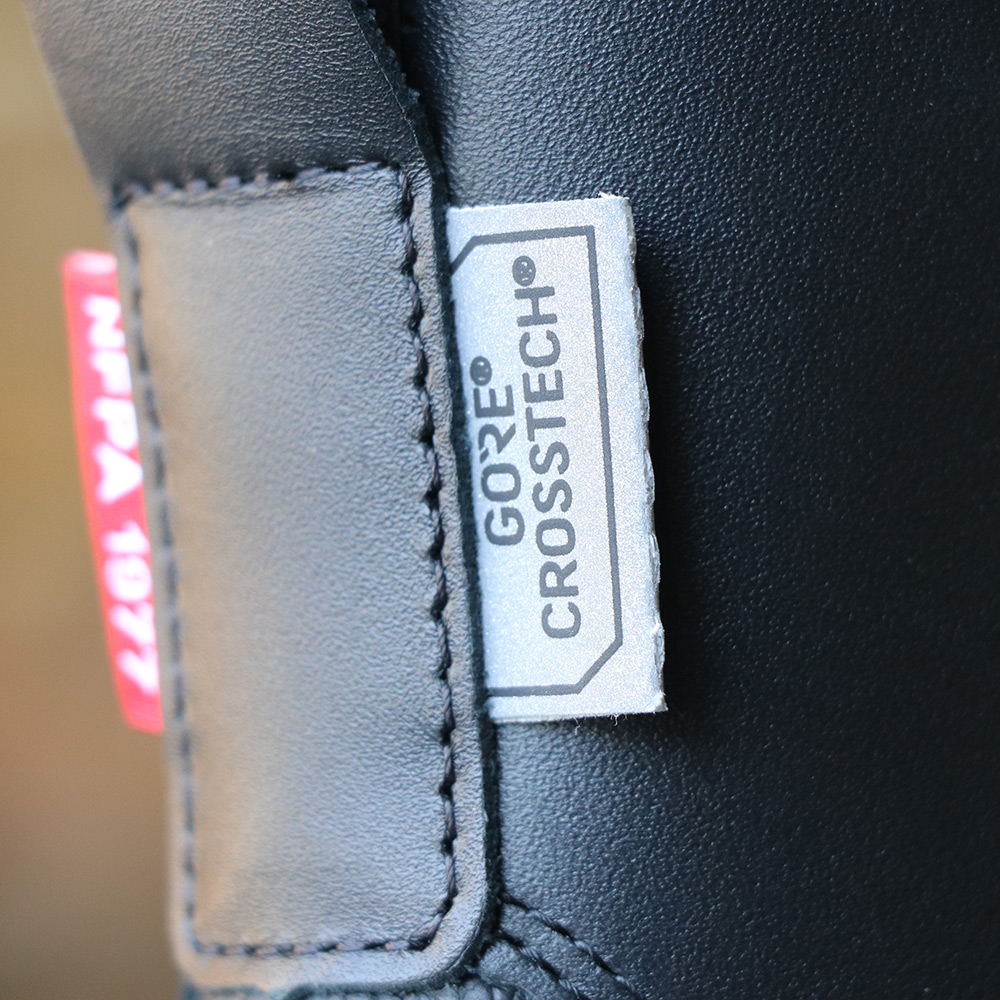 Keep yourself safe from dangerous fluids thanks to CROSSTECH® technology

Your job can expose you to dangerous situations. The CROSSTECH® technology in your Airpower XR1 Pro's inner lining not only keeps your boot waterproof, it keeps you protected from potentially hazardous fluids like blood, body fluids and chemicals. Your feet stay dry, you stay safe.

Keep your footing with HAIX® protective sole

With the Airpower XR1 Pro extremely slip resistant sole, you can walk and run with confidence. The integrated safety sole won't melt on hot pavement and won't disintegrate from oil, fuels and chemical exposures at accident scenes. As an added feature, the sole is EH rated as well.

MISSOULA
2.1
Maximum safety for wildland firefighters. You hike to the fireline and back to protect our wildlands. Your Missoula 2.1 makes sure you make it back safe at the end of the day.

Maximum protection certified for Wildland Firefighting

Your safety is the #1 priority when fighting some of the most difficult fires in the world. The Missoula 2.1 meets all the requirements that a wildland boot needs and even more, exceeding the standards in every way. Offering ultimate protection in the most challenging environments.

Enjoy peace of mind with a Vibram sole that is flame and heat resistant

The Missoula 2.1 Vibram anti-slip sole is newly designed to give you greater footholds on whatever terrain you may encounter. Built for hiking, the unique design of the heel offers strong footholds on even the most steep terrain. Built to HAIX's exacting standards, you never need to worry about sole delamination. We even added a built in boot jack for easier boot removal after a long, hard day.

Keep yourself safe from downed powerlines with Electrical hazard resistance

Missoula 2.1 is independently certified to provide electrical hazard protection to 18kv because even in wildland firefighting , downed power lines can be hard to detect through smoke and vegetation. Missoula 2.1 offers that added level of protection.

Rugged durability to prevent boot failure out on the line

Being a Wildland Firefighter requires mental and physical toughness to face some of the most challenging conditions, you need a boot that can match the challenges you face, that is as tough as you are. From top to bottom, Missoula 2.1 has the rugged durability for the job at hand. With a European bullhide upper featuring double ad triple stitched seams, this boot is built to last.

LEARN MORE
For more detailed information, or to schedule sizing click below.